Memorie - Luxembourgish vocabulary training
22 mar

2021
I have written Memorie as my Luxembourgish vocabulary development tool and my Django/Bootstrap training project. You can use it to quickly learn Luxembourgish words by reading and listening. Memorie consists of four sections.
Word and sentence learning module – where you can read and listen to words and sentences. There are 500 words and sentences now (and growing).
Word and sentence testing module – you can test your knowledge by translating to Luxembourgish, from Luxembourgish and by listening to Luxembourgish native speaker. The test can be repetitive or filtered. In the filtered mode, you are presented only words and phrases you still don't remember. To enable filtered mode you have to create a new account or log in to an existing one.
Verbs conjugations – 100 regular and irregular verbs (most popular) conjugated with translation. You can only repeat it, no testing available.
Dictionary – you can browse and search all words and phrases there.
If you have an account, you can check your current results in testing. An app for IOS and Android is on the way.
Web engine design: Radek Przybyl
UI and UX design: Radek Przybył
Language supervision: Isabelle Frisch-Koopmans
Native speaker: Isabelle Frisch-Koopmans
We were noticed by officials from Zenter fir d'Lëtzebuerger Sprooch. Our app was listed on Portal education.lu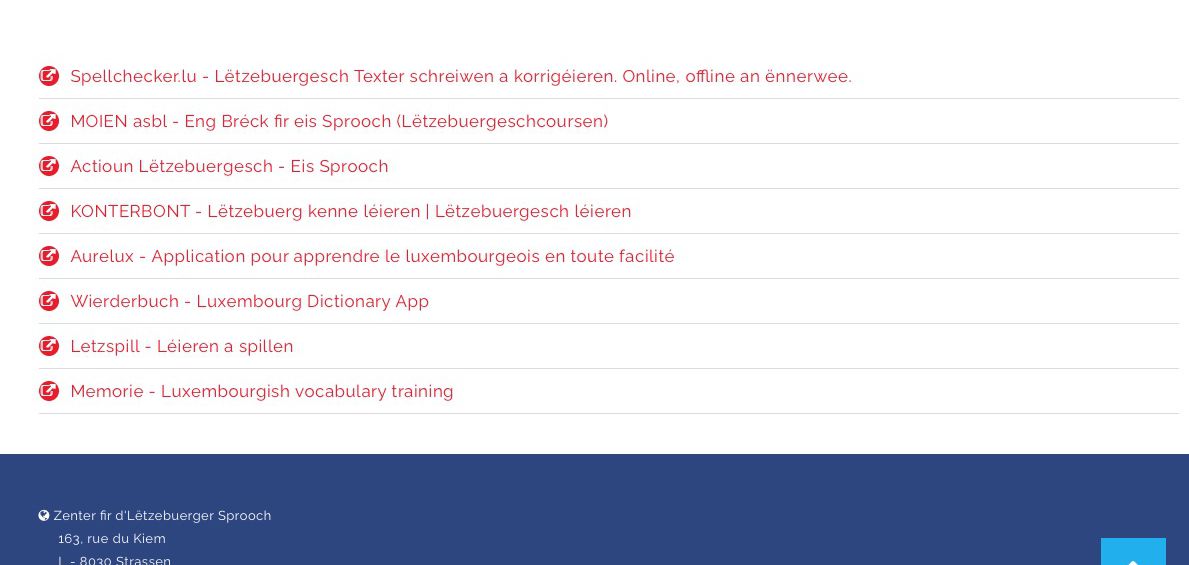 Zenter fir d'Lëtzebuerger Sprooch webpage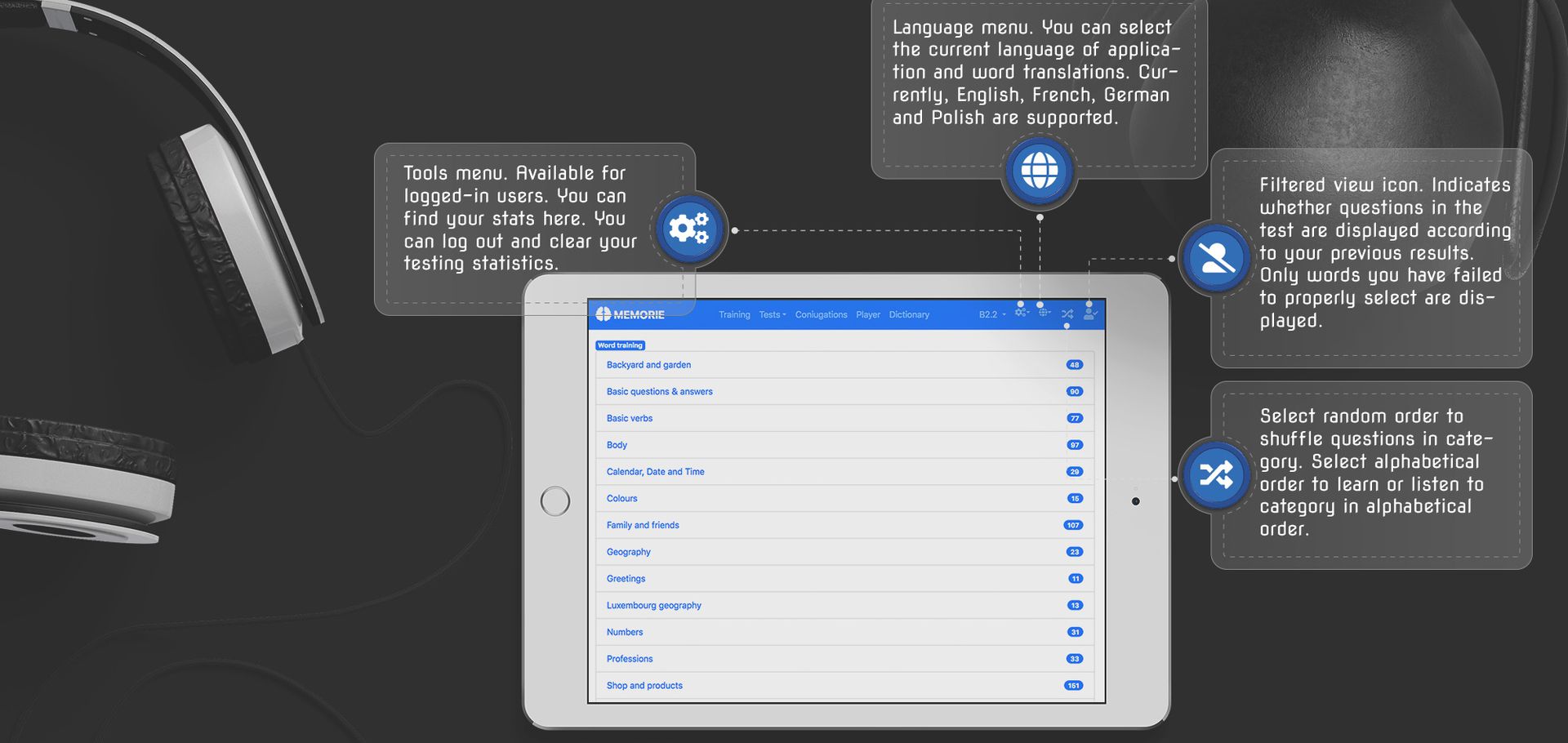 Short user manual of Memorie app