Radosław Przybył /ra'dɔswaf 'pʂɨbɨw/
11 may

1971
(but you can call me Radek)
Fullstack multimedia expert seeking new opportunities in multimedia areas. Built low cost virtual studios. Introduced commercial live streaming as a content to large Polish web sites. Created and managed large scale live events from around Europe. Internet video development expert. Newtek video mixers expert. Former photography evangelist for Olympus. Developed first Polish CD-ROM lexicon in mid 90's. DTP and imaging technologies master. Certified Newtek Operator TriCaster 410/460/860/8000 (2014)
2015-2021 Freelance live video editor and consultant (Luxembourg)
Works for many companies as a live video editor, cameraman, video engineer, consultant.

---
2015-2016, Agora SA – Video platform development manager
Responsible for development of video player and video platform tools for one of the largest Polish news-sites (gazeta.pl) with 600M visits and 40M+ video impressions monthly.
---
2002-2015, Deep Digital – Producer, project manager
Managing Streambox – live streaming services for public and private mandates.
Main achievements:
Contracted main streaming provider for National Center of Research and Development and Polish Agency for Business Development 2013-current (multiple transmissions with content embedding in largest Polish websites – reach of 10k views per hour)
CeBIT 2014, Hannover, Germany; (mandate – Polish Agency for Business Development) – 4 journalists, 10 supporting staff – live streaming from custom built studio on site (4 days – 4 hrs daily);
Krynica, Poland 2014 (Polish Davos) (mandate – Institute of Eastern Studies) – 3 concurrent stream channels from 10 different on site locations for 3 days (12 technicians) – signal delivered by network (Teradek encoders) to vision mixers for mixing and streaming to CDN. Custom built multichannel multilingual player;
Warsaw, Poland, ICT Summit 2014 (mandate – Polish Agency for Business Development) – 2 days, four channels (four teams) streaming live and to screens located on site;
Multiple live events streamed to largest Polish websites;
Development of streambox – video CMS system for rent. Advanced functions: questions, viewer login, PPV, surveys; From 2011 running own CDN based on Wowza Streaming Engine (former Wowza Media Server) capable of running 2000 concurrent connections (easily scalable).
---
2008-2014 Director/TV Producer/BDM – Bankier.pl, Naspers Subsidiary
Developed Bankier.tv branch of Bankier.pl (largest Polish business website). Setup of tv business, studio development (including greenscreen), managing team of 10, mandate acquiring and relationship management.
Main achievements:
aired more than 500 live events;
large projects (multiday, multichannel conferences) CeBIT 2013 (mandate – Polish Government), European Economic Forum 2011, 2012, 2013, Krynica Forum (Polish Davos) – on site management, event supervision, responsible also for building scenography, crew setup, technical setup, logistics;
designed and built greenscreen studio based on Newtek Tricaster technology; Projected lighting system for studio;
managed business unit of 10 technicians and journalists, responsible for KPI, budgeting, client acquisition, client relations;
invented unique methods of acquiring viewers from different sources;
aired events using Wowza Streaming Engine (former Wowza Media Server) reaching it via cable, cellular and sat connections;
2000-2001 Digital Strategies Group – CTO – consultancy startup firm responsible for technological support for our clients (PWC, Hewitt, Pearson Education etc) and inhouse software systems.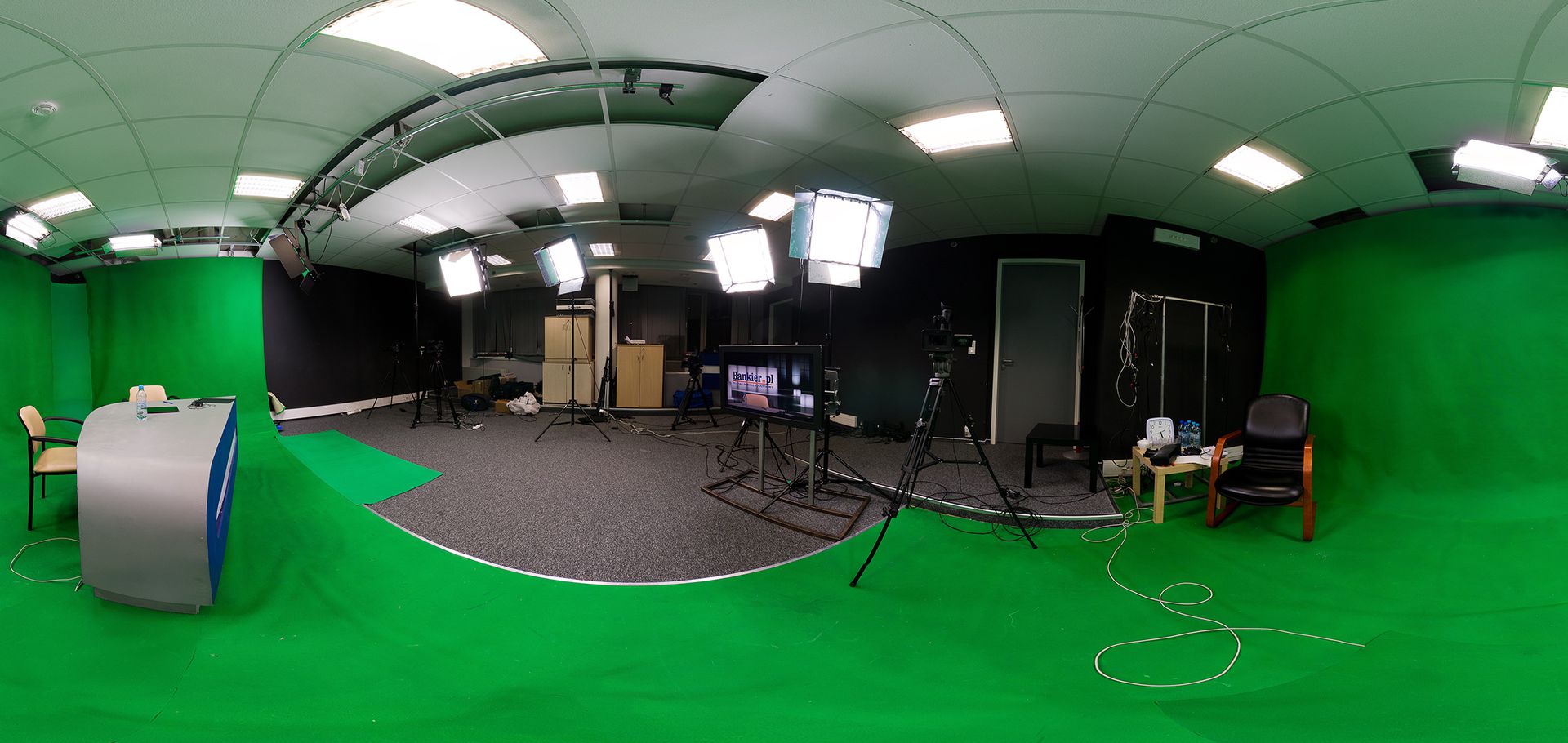 Green screen studio
Other activities
2008-2012 Subject matter expert on photography at Olympus Poland – Social Media and Media expert and moderator, end-user training, Olympus photography expert for TV series aired by private nationwide TV channel in Poland; creation of various multimedia solutions for clients (eg. web vocabulary for DeAgostini RLT solution), multimedia projects (eg. Karol Szymanowski interactive tours), Experimental multiumedia photographic solutions (virtual tours, panoramic photography), running photo/video studio
---
1999-2000 Wibera AG (PWC Germany) contract programmer
Worked on time management software for Duesseldorf Airport Fire Departament.
---
1994-1999 PROMedia CD. (Multimedia nad Desktop Publishing Company) (partner)
Software development of multimedia CD ROM titles, including Oxford Encyclopedia of History and some polish lexical titles.
---
1994-1995 Lotus Development
PR and media activities coordinator in Poland
---
1992-1994 PReS Project (Desktop publishing company) (owner)
DTP services for newspapers and publishing house
Tools and skills
Multimedia technical skills
Experience in project management of multimedia teams based on agile methodologies
Certified Newtek Operator – TriCaster 410/460/860/8000
Experienced Wowza Media Server administrator
Practical knowledge of various video delivery technologies
Programming and IT engineering. Web programming in Django/Python and PHP, Apache web server administration. AWS administration. Programming skills in C++, C#, SQL, JavaScript, CSS, HTML, XML, Pascal,
WordPress/Joomla/vBulletin installation&administration
Mac/PC fluent (means everything from installation to maintenance and most of popular software knowledge, I can even hackintosh your PC)
Gear and multimedia software: Good knowledge of Panasonic video cameras | BlackMagic video cameras and supporting devices | Sony video cameras | Olympus, Panasonic, Sony, Canon, and Nikon photo gear | Sennheiser portable audio systems | Supporting audio and video devices (Teradek Encoders, Matrox Encoders, etc)
Professional knowledge of Adobe line-up of products. Illustrator, InDesign, Photoshop, Premiere, AfterEffects, DreamWeaver
Designed remote control unit for BlackMagic cameras. Programmed tools for streaming in NDI.
Last but not least, this webpage was built and edited by me in Python/Django with little help of Bootstrap 4.6. It runs on AWS T3-micro server hosting also Memorie - an application to support learning Luxembourgish.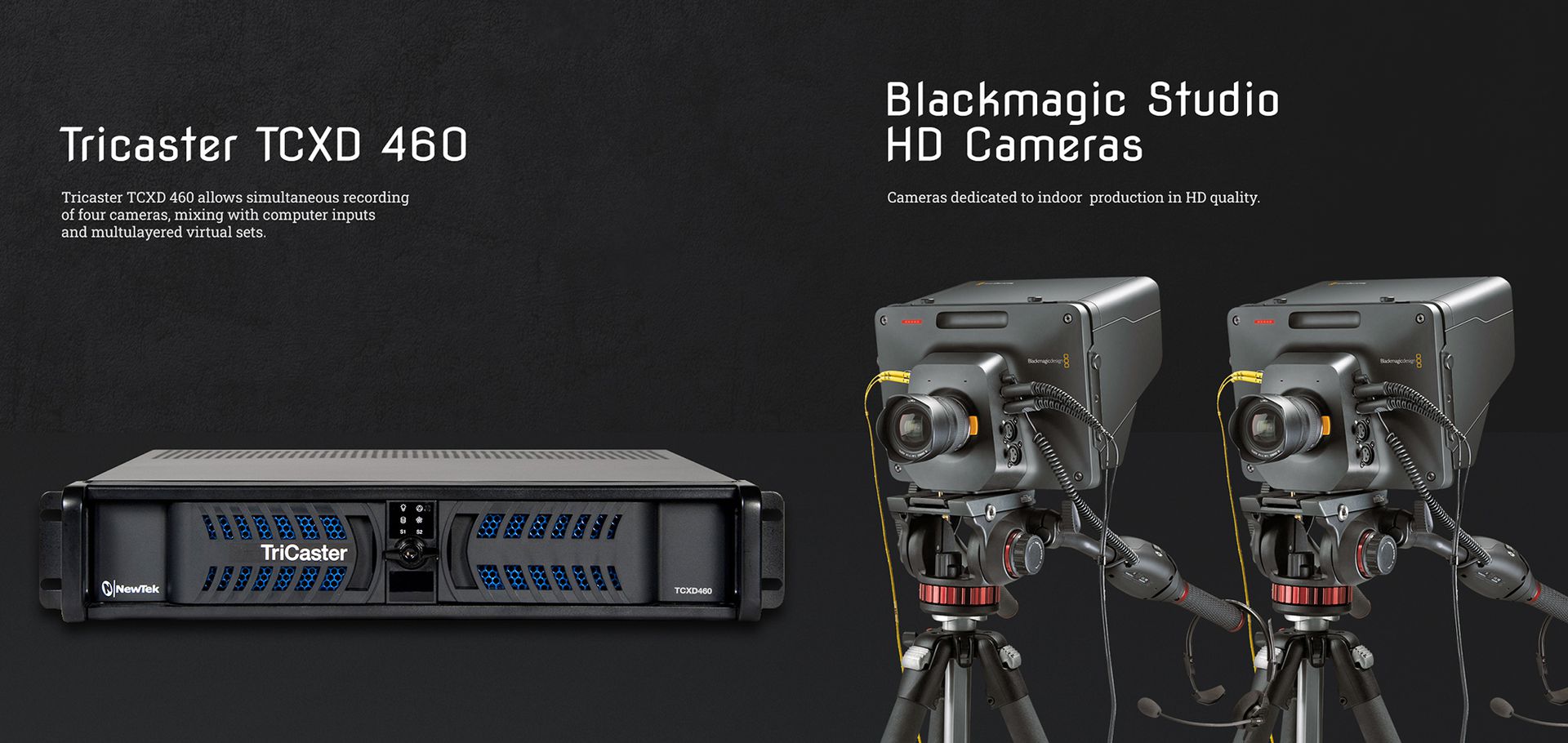 Video gear
Owned gear
Tricaster TCXD 460 with control surface
Two Blackmagic Studio Cameras with various lenses
Tripods, sdi cables, laptops, other electronics to support live video production
---
One more thing
Spoken languages English, Polish, Russian, Luxembourgish (A2.1). Driving permit B.
More formal CV (video/webinar) (publishing) (web)
---